From Dubai to Abu Dhabi, there are plenty of amazing amusement places to visit in UAE. It's no wonder that people flock every year to explore Dubai tourist attractions. They also love to visit Abu Dhabi Tourist places too.
The United Arab Emirates is considered one of the most attractive tourist destinations. With its stunning beaches, vibrant nightlife and luxurious shopping malls, it is the favorite place of a great number of fun lovers.
Whether you're looking for a thrilling theme park experience or a peaceful day in nature, there's something for everyone here.
In this blog, we'll take a look at some of the best places to visit in UAE for an unforgettable experience.
These tourist attractions are open through out the year to entertain millions of visitors across the world.
Dubai tourist attractions
If you are planning to visit UAE and searching for places to visit in Dubai, here is a complete detail of Dubai tourist attractions.
Dubai is known as a shopper's paradise. With world's largest shopping malls and hundreds of international brands, there are a lot more thing to do in Dubai.
It is no wonder that this city is a popular destination for tourists and shoppers alike. From high-end designer stores to local markets, Dubai has it all.
Whether you are looking for an adventure or just want to enjoy some retail therapy, there are plenty of amusement places in Dubai to explore.
Burj khalifa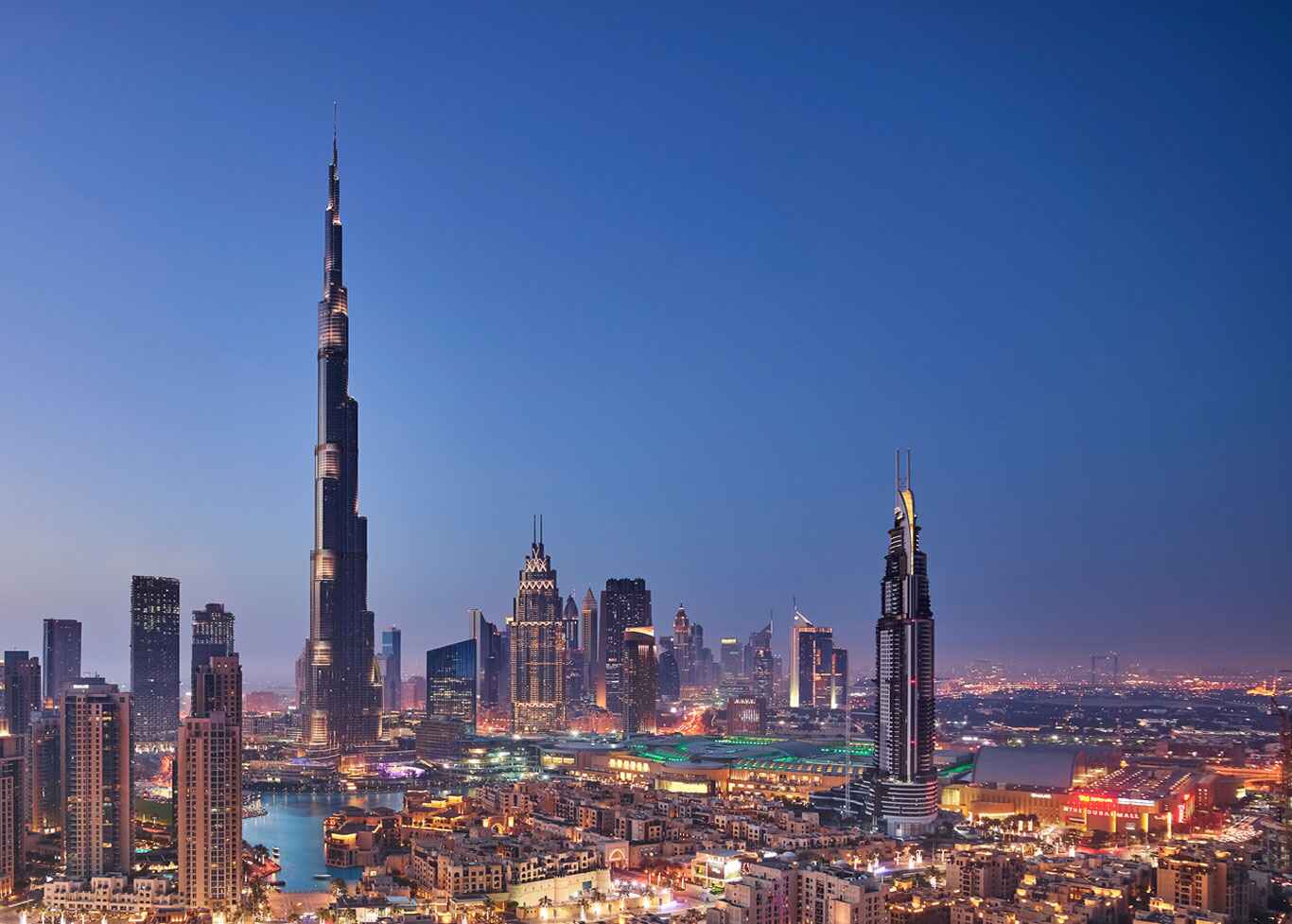 Click on the image to see what's inside Burj Khalifa.
It is a world tallest building & the most famous one among Dubai tourist attractions.
It was inaugurated in 2010 & since open for visitors across the world.
It is surrounded by a large park, from where the complete view of the building can b taken. Also, the fountain show and light show is the source of attraction for visitors.
If you are in search of places to visit in UAE for free, you can visit here to grab an amazing view of Burj khalifa but you cannot go to the top for free.
Adjacent to the Burj khalifa, it is a large shopping mall, The Dubai Mall, which is the shoppers favorite place.
Considering the total land area, The Dubai Mall is the largest mall in the world. It is a twenty billion dollar downtown complex. It is one of the most visited shopping malls of the world because of almost 1200 brands.
shopper's considers it the best to purchase the desired items as well as enjoy wandering inside. It has the largest aquarium and under water zoo which are worth watching.
Moreover, these are world's top standard hotels and restaurants inside the building which are also popular among Dubai tourist attractions.
Here visitors from all over the world stay for business purposes and enjoying delicacies.
One of the top floors is open for common visitors to enjoy the height of the building. The world's fastest lift takes the visitor from base to 126th floor withing seconds where there is an open gallery space for them to wander.
You can get Burj khalifa tickets to visit inside and going on the top open floor.
Lego-land Dubai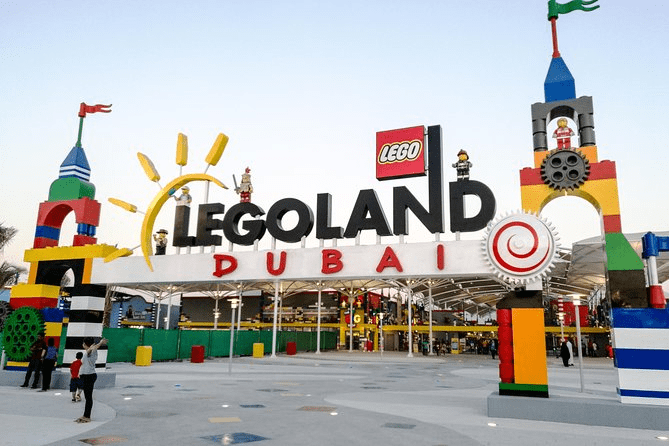 Legoland Dubai is a large theme park (specially designed for kids of 12 years or younger).
It is the the seventh legoland theme park worldwide and the number one in middle east.
When considered among Dubai tourist attractions, it also comes at the top position.
One of the greatest attraction here is the mini land, where almost 15000 miniature models has been developed by using Lego bricks.
It has the two great roller coasters Dragon and Dragon's Apprentice, which attract a large number of visitors worldwide to enjoy the thrill. It also has water slides and almost 60 theme based interactive rides.
Legoland Dubai offers annual passes as well as on the spot entry ticket.
Click here to buy Legoland dubai tickets. It is a must recommended places to visit in UAE.
Dubai marina mall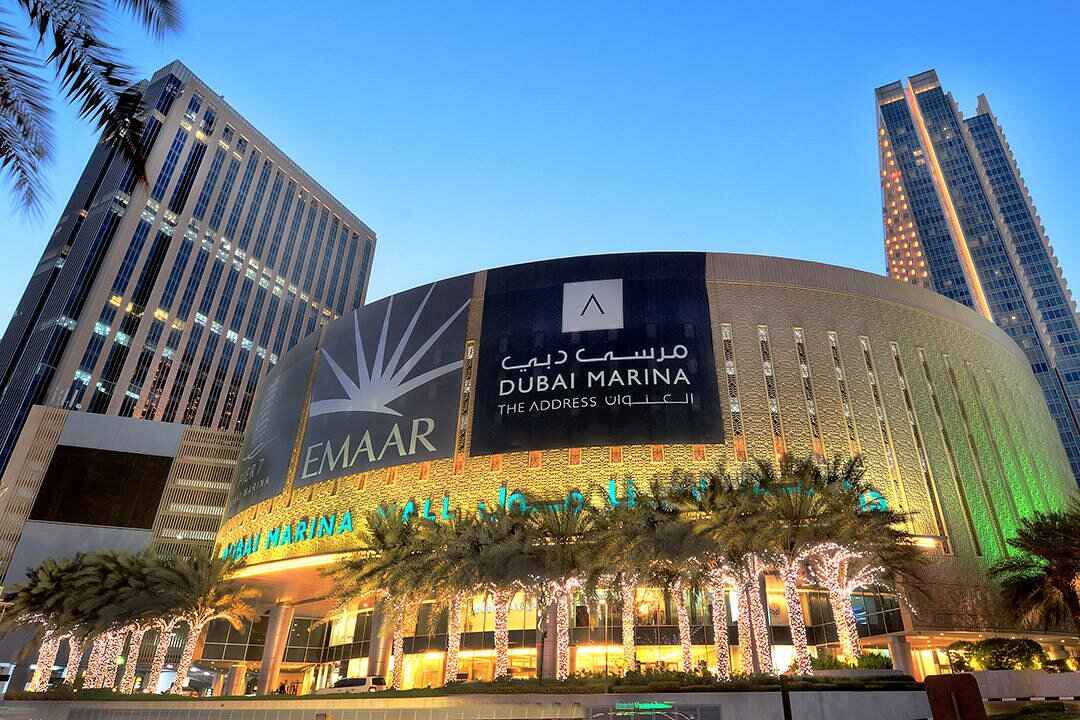 Due to the close resemblance with Dubai Marina, this mall is named Dubai Marina Mall.
Being one of the largest shopping malls, it is visited by millions of shoppers worldwide.
It offers almost 140 brand stores, 5 star Marina hotel inside, a number of dinning options, indoor beach, carnival games for kids and many more.
The mall is entertaining visitors from 23 years so ranked under best Dubai Tourist attractions.
Abu Dhabi tourist places
The capital of United Arab Emirates, Abu Dhabi is the modern mainland on the Arabian Gulf.
If you are in search of Abu Dhabi tourist places, there are world's best indoor theme parks.
You can also visit shopping malls for fun in free.
Abu Dhabi tourist places are full of adventures and fun. It has great water parks, theme parks and shopping malls to entertain tourists.
Warner brother Abu Dhabi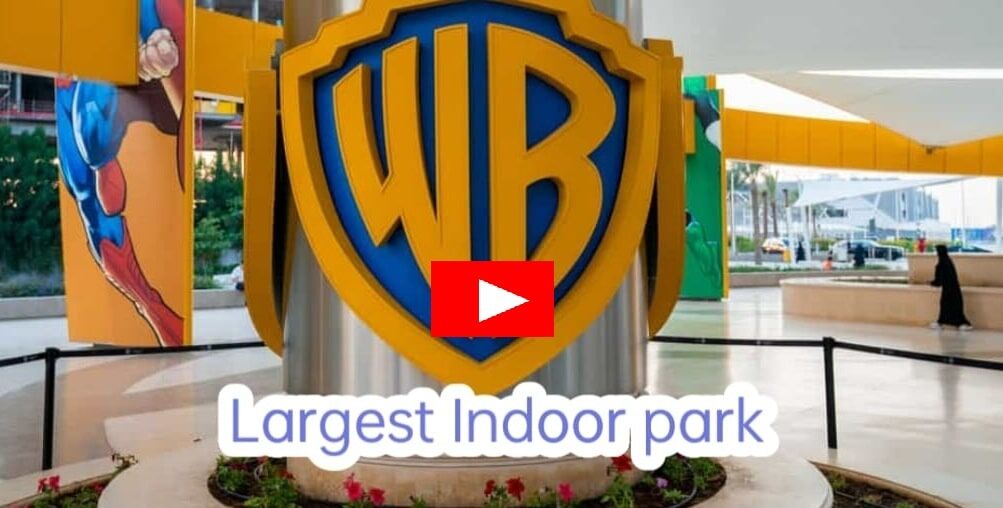 Click here to see what's inside the Warner brother's world.
Warner Brother's World is a masterpiece, the largest theme park located in Abu Dhabi, UAE. One of the best Abu Dhabi tourist places to visit.
This theme park includes a number of franchises from Warner Bros like Loony Tunes, Hanna Barbara and DC comics.
It is one of the wonderful places to visit for the kids as well as youngsters as it has a complete world of adventures inside.
As it is fully air conditioned, so there is nothing to worry about temperature extremes outside.
Million of people visit it in summer vacations from all over the world.
Warner Brother's world has an entry ticket for the park. Also, Warner brothers Abu Dhabi offers annual membership passes to enjoy anytime and through out the year.
Click here to get more information about
Yas water world Abu Dhabi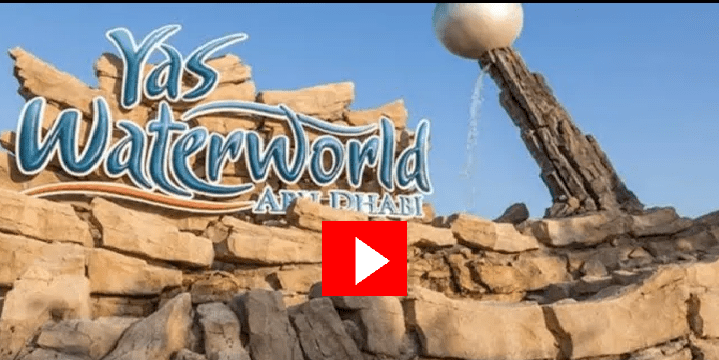 Click on the image to see what's inside Yas water park.
Occupying a large ground space of about 15 hectares, Yas Water-world is a themed water park located in Yas Island in Abu Dhabi UAE.
The park is themed on Emiriti traditions and culture and built on an exclusively developed story "The Legend of The Lost Pearl".
It has a a number of attractions for the visitors of all age categories.
It has amazing rides which are exclusively the part of Yas Water world, you can not get them in any other park of the world.
Adrenaline Rush are the extremely thrilling rides for adults, Exciting adventures are also high thrill rides for adults, Moving and Grooving are average thrill rides while young Fun are the low thrill rides for kids.
No one gets bored after coming to the water park world, it is the reason it is one of the best Abu Dhabi tourist places.
There are entry tickets to purchase for getting entry into the great water park, also you can buy Yas water world annual pass or Yas water world family pass on best rates.