Going vegan doesn't mean having to settle for boring or tasteless meals. In fact, vegan recipes are incredibly versatile and can be used to make everything from hearty stews to exotic salads and delicious desserts. If you're looking to create delicious, healthy dishes your whole family will love, then look no further! This blog post is here to provide you with some of the best vegan recipes out there. We'll cover everything from breakfast to dinner and everything in between so that you can indulge in healthy, meat-free dishes every day of the week.
Whether you're looking for quick one-pot meals or something a bit more gourmet, we've got some tried-and-true vegan recipes that are sure to please even the most discerning palates.
Healthy vegan breakfast recipes
Smoothies
If you're looking for some delicious and healthy vegan breakfast recipes, Here are some of our favorites:
–Green Smoothie Bowl: Start your day with a nutritious green smoothie bowl! Simply blend together some spinach, kale, or other greens with some fruit, non-dairy milk, and a bit of sweetener. Top with your favorite toppings like fresh fruit, nuts, or Seeds.
-Overnight Oats: Overnight oats are a great way to meal prep for breakfast! Simply mix together old-fashioned oats, non-dairy milk, chia seeds, and any flavorings or toppings you like. Let it sit in the fridge overnight and enjoy in the morning!
-Tofu Scramble: A vegan tofu scramble is a great alternative to eggs. Simply cook up some cubed tofu with veggies like onions, bell peppers, and mushrooms. Season with turmeric, salt, and pepper to taste. Serve with toast or tortillas for a complete meal.
Healthy Vegan Lunch Recipes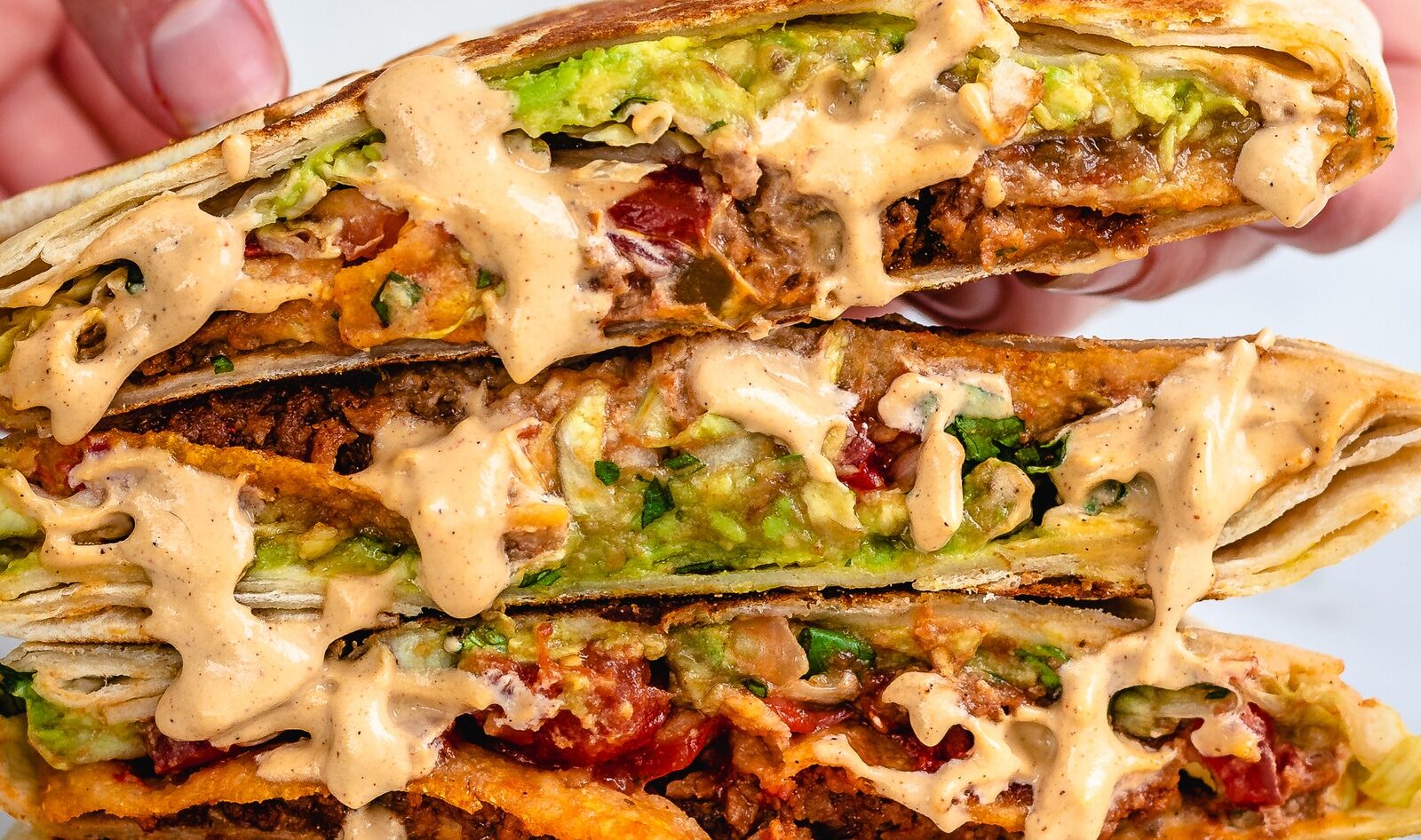 Lunch is the major meal of the day. By adding no meat product, you can make delicious and healthy vegan dishes for you and your family. Especially, veggie burger, veggie pizza, vegan nuggets, vegetable kabas and other like that are the favorite meals of youngsters.
Here, we have discussed few vegan recipes to try at home for giving your meals a healthy vegetarian touch.
Veggie burger
This vegan burger recipe is the perfect option for a delicious and healthy summer meal! Made with black beans, quinoa, and spices, these burgers are packed with protein and flavor. Serve them on a whole wheat bun with your favorite toppings, or enjoy them as is!
vegan nuggets
This vegan nuggets recipe is perfect for a quick and easy weeknight meal! Made with simple ingredients like tofu, bread crumbs, and seasonings, these nuggets are baked to perfection. Serve them with your favorite dipping sauce or use them in a vegan wrap or sandwich to boost their taste. Vegan nuggets are best to add in kid's diet as well as mostly they do not eat certain vegetables. In the form of nuggets, they will love to eat the vegetables they avoid in routine to eat.
Vegan pizza
This vegan pizza recipe is the perfect way to enjoy a delicious, hearty meal without any animal products. The crust is made from a combination of whole wheat flour, water, oil and yeast. It is topped with a flavorful tomato sauce and your favorite vegan toppings like bell pepper, tomamtos and onion. Whether you're avoiding dairy or meat, this recipe will leave you satisfied.
Healthy Vegan dinner recipes
There are countless vegan dinner recipes to choose from, so where do you start? First, consider what kind of dish you want to make. Do you want something hearty and filling, or light and refreshing? Once you've decided on the general type of dish, you can narrow down your options further by choosing specific ingredients.
Salads/Soups
If you're looking for a hearty vegan dinner recipe, try a bean-based dish like chili or lentil soup. For something lighter, try a vegetable stir-fry or salad. Once you've chosen your recipe, gather all the necessary ingredients and get cooking! With a little effort, you can whip up a delicious vegan meal that everyone will enjoy.
Vegan ice cream
There are many vegan ice cream recipes available online, and they are all delicious! Here are some of our favorites:
– Chocolate Vegan Ice Cream: This recipe is made with cashew milk, cocoa powder, and agave nectar. It is rich and creamy, and perfect for chocolate lovers!
– Vanilla Vegan Ice Cream: This recipe uses coconut milk, vanilla extract, and honey. It is a classic flavor that everyone will love!
– Strawberry Vegan Ice Cream: This recipe uses almond milk, strawberries, and agave nectar. It is refreshing and perfect for summertime!
Benefits of taking vegan meals
There are many benefits to taking vegan meals. One of the most obvious benefits is that you will consume fewer animal products. Many people love to switch only to plant based diet for many reasons. They think that this can lead to improved health, as you will be consuming less saturated fat and cholesterol.
Many individuals love to eat only veggie dishes as they do not like to eat meat products. Above discussed vegan dishes are healthy as well as low fat accumulating. So, if you switch to vegan diet, do not get worried that you will not get proper nutirition. Make sure to add healthy vegetables, oats, nuts and other plant based meals.
In addition, veganism often leads to a more environmentally friendly diet. Animal agriculture is a leading cause of greenhouse gas emissions, so by eating fewer animal products, you can help reduce your carbon footprint.
Finally, many people find that they feel better when they switch to a vegan diet. They have more energy and stamina, and they report feeling lighter and cleaner overall. If you are considering a vegan diet, these benefits may be enough to convince you to give it a try!