Have you ever wanted to explore the untouched beauty of the Hunza Valley? This is your chance! The Hunza Valley, a stunningly beautiful part of Pakistan, is one of the most coveted destinations for travelers. With its majestic mountains, lush greenery and spectacular landscapes, it's no surprise why people flock here from all over the world. This blog post will take you on a virtual tour of the amazing Hunza Valley. Discover its captivating culture and learn more about what makes this area so special. We'll also offer suggestions and tips on how to make the most out of your trip and where to stay while in the region.
Why Hunza valley is famous?
Hunza valley is a mountainous region in the Gilgit-Baltistan province of Pakistan. The Hunza river flows through the valley, and the town of Hunza is the capital of the Hunza district. The valley is famous for its stunning scenery, and its traditional architecture. The people of Hunza are known for their longevity and healthy lifestyle.
The Hunza valley is a popular tourist destination, due to its natural beauty. Visitors to the region can enjoy trekking, mountaineering, and other outdoor activities. There are also many historical sites to explore, such as the fort of Baltit and the tomb of Mir Hamza.
Lakes in Hunza valley
The Hunza valley is home to some of the most beautiful lakes in Pakistan. One of the most popular lakes in Hunza is
Ataabad Lake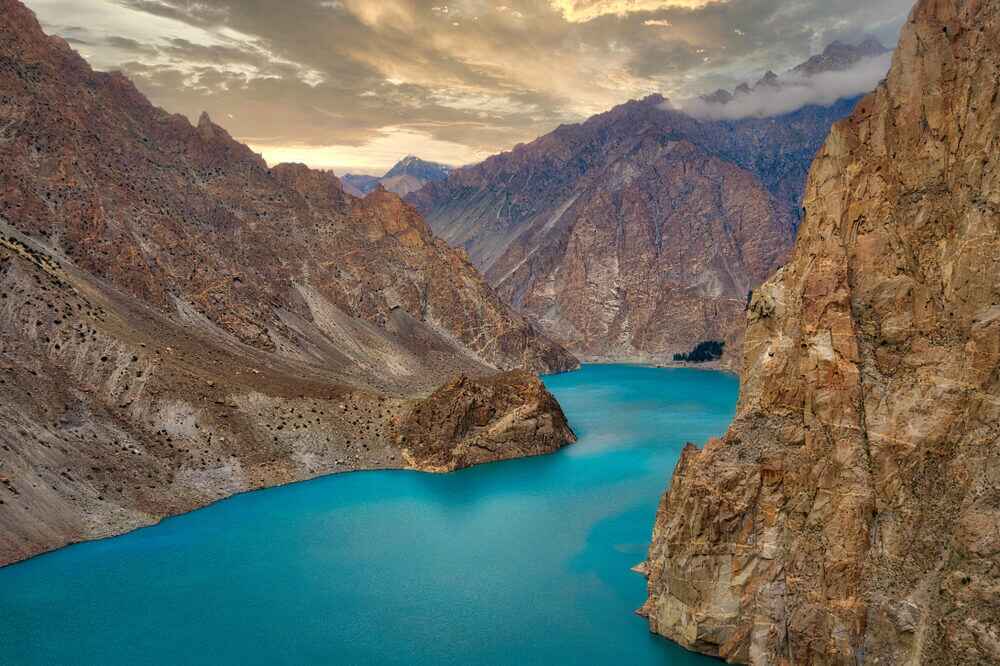 The Ataabad lake is a beautiful and serene place located in the Hunza valley. It is a great place to relax and enjoy the natural scenery. The lake is surrounded by mountains, and the water is crystal clear. The lake came into existence by the great land sliding from a mountain on River Hunza and blocked he water. It is is very deep and long and now famous worldwide. It is frozen in winter season, a large number of tourists visit this lake in winter and enjoy walking on the frozen lake. Other popular lakes in Hunza include
Naltar lakes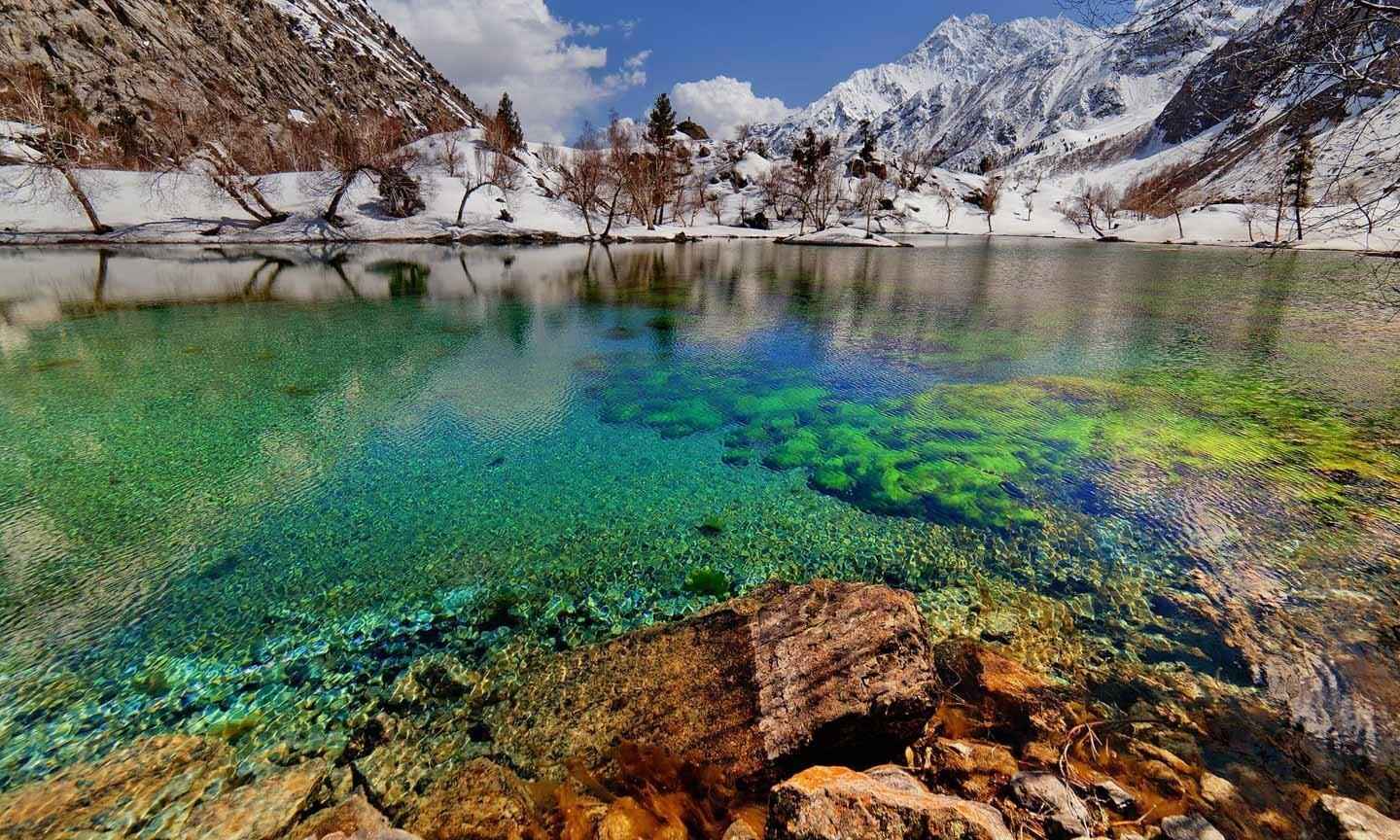 Naltar is a valley in Hunza region and famous for the lakes which have different colors. These are frozen in winter. It is the forest type area surrounded with giant mountains increasing the beauty of the lakes. There is a Blue lake, satrangi lake and Borith lake having saline water. One of the Bashkiri or Naltar lakes in stunningly green in color. Green color is due to the grass which is grown below the water. If you are lakes lover, there is none other place than this to find the world's most beautiful lakes. Tourist from not only in Pakistan but also from other countries of the world come and explore the beauty of these lakes.
Hunza valley tour packages
If you want to explore one of the most beautiful valleys in the world, then Hunza valley is the place for you. There are many different Hunza valley tour packages available from a number of tourist companies, so you can choose the one that best suits your needs and budget. the tour packages offers you to choose the number of days you want to stay, type of the hotel and rooms you want to have a stay and all other facilities you want to avail. The major on is the choice of the vehicle and the selection of the packages as you want to go with your family or be the part of other beauty explorers. With all these options available, you can get the best out of it and go to visit Huna valley easily.
If you have a short time to go for outing may be on the weekend, then most popular Hunza valley tour package for you will be a 3-day/2-night package. This package includes a 2-night stay in a standard room at a hotel in Hunza, breakfast each morning, a guided tour of the valley, and transportation from a tourist company. You can manage this trip on a weekend.
If you have more time to spend in Hunza valley, there are also 5-day/4-night and 7-day/6-night packages available. These packages include everything in the 3-day/2-night package, plus additional nights at the hotel, more meals, and more sightseeing tours. This tour package is best if you are going in holidays with your family and friends as you will have a great time to spend and enjoy.
No matter which Hunza valley tour package you choose, Hunza Honeymoon package or customized family tour, you are sure to have an unforgettable experience exploring this beautiful corner of Pakistan.
Tourist companies in Pakistan
Though a number of tourist companies are working in Pakistan to offer tour services, We have a prepared a list of top rated Tourist companies in Pakistan which are serving from a long time. You can trust on them while planning your family trip.
ZUFTA Travel & Tours International Pvt. Ltd. is the best tourist company in Lahore which is arranging tours across Pakistan as well as to other countries for foreign trips. You can find the detail on their website for detail. It is the best reviewed company in Pakistan, you must check their packages for estimating Hunza trip cost.
Click Pakistan Tourism Services is also one of the leading companies offering competent tour packages in Pakistan. It also offers discount packages time to time. You can book family tour as well as any sort of official tour.
Rock valley Tours have their office in Lahore, you can visit their office or contact online for getting best tour package details. They also offer their services for private family tours as well as for educational institutes.
Pakistan Travel places is also a renown company, working from a long time in providing tourism services to their clients. You may plan a trip to anywhere in Pakistan with them in your recommended budget. private trips as well as official tours can be designed. Must check and negotiate for the best tour package.