Spending your time at the world's largest indoor park "Warner Brothers Abu Dhabi" is a total fun just beyond your imagination. Warner Bros Abu Dhabi is a great holiday destination, not only for the kids but also for adults.
The park situated in Yas Island exhibits a great number of engaging activities and full of amusement cartoon shows. World class rides are also the part of Warner Bros Abu Dhabi.
1.65 million square feet area, occupied by the theme park; is full of amusement and adventures. Cutting edge technology displays cinematic magic in the entertainment zone. It is the reason; Warner Brothers Abu Dhabi receives millions of visitors each year.
Let's explore in this article, the first Warner Brother's theme park established in Abu Dhabi, United Arab Emirates.
Click here to get a complete video showing
inside of Warner Brothers world Abu Dhabi.
Fun rides at Warner Brothers Abu Dhabi
Warner Brother's world is a blessing for those adventure lovers, who are always seeking the best places with thrilling rides.
Thrilling rides
It offers many thrilling rides as 'Batman Knight Flight", "Scarecrow scare Raid", "Fast and Furry-ous", "Tom & Jerry swiss cheese spin", Justice League war world attacks" and others.
Before taking the ride, you must have to fulfill their age criteria settled by specialists.
Kids rides
Warner Brothers Abu Dhabi is a fun place for kids also. Among a number of engaging activities, there are many rides to enjoy.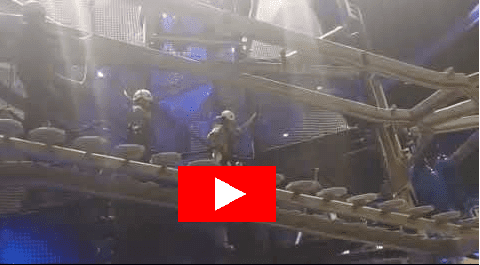 Click on the image to watch kids obstacle challenge.
Rides for kids include "cartoon Junction Carousel", "Daffy pogo stick", Tweety wild wockets", "Acme factory", "Ricochet Racen' with Taz" and others.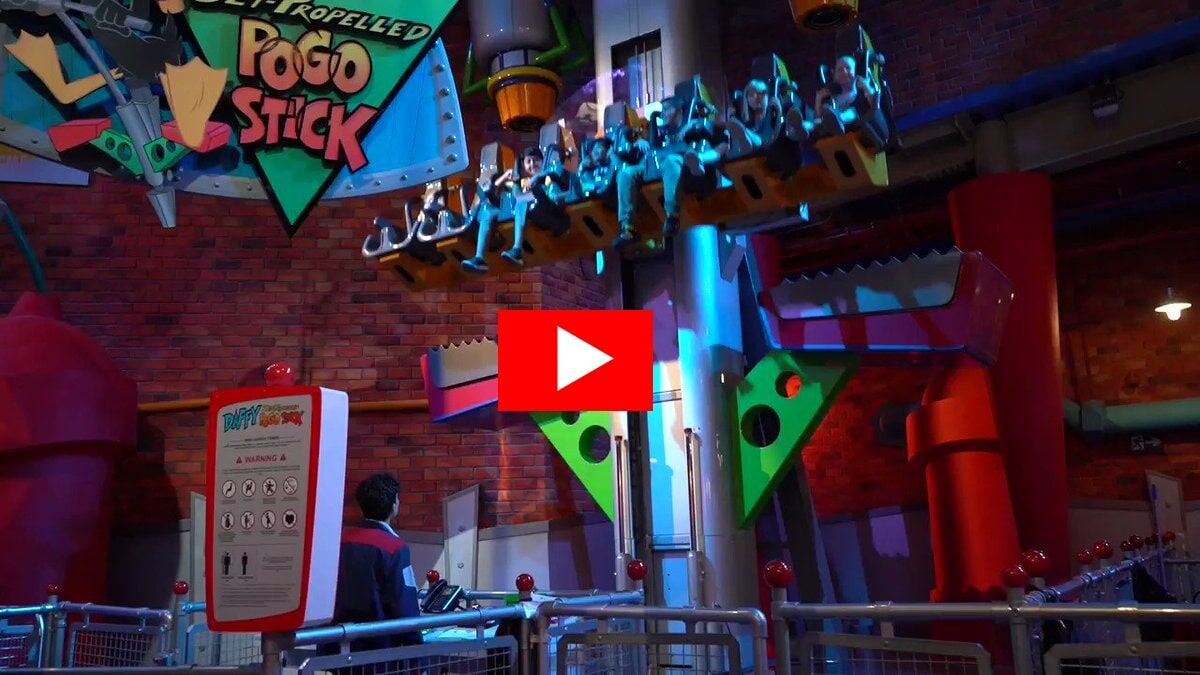 Click here to watch Daffy pogo stick ride.
These kids rides has been specifically designed as age and height of the kids, so that they can enjoy the little thrill as per their age.
"Scooby-Doo, The Museum of mysteries" , The jetson's cosmic orbiters" and many other are the fun attraction for general adults to have a great time.
Warner Bros Abu Dhabi Cinema spectacular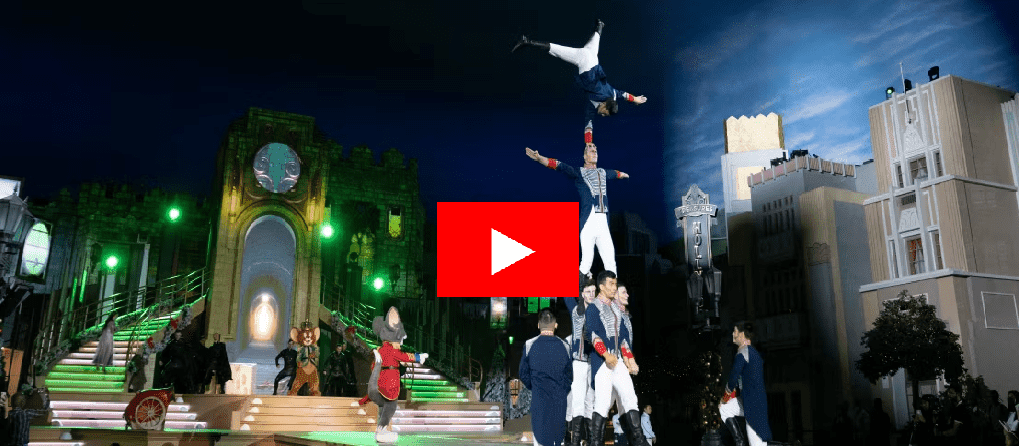 Click here to watch The Nut Quaker show in Warner Bros world Abu Dhabi.
Ahh… what an amazing time to spend here; watching your childhood favorite super heroes, performing in front of you.
At different times of the day, Warner Bros Abu Dhabi arranges these real cartoon character shows. Just sit and watch the complete show without getting bored.
Duration of the show is about 15 minutes approximately. Kids enjoy a lot and sometimes allowed to interact with characters also. Entertainment plaza holds these entertaining shows in particular times.
Experience world class dining
Warner bros Abu Dhabi is all day fun place. As it is offering a number of amusing activities, how it can be forgotten to offer delicious meals for the explorers.
You can enjoy world class dinning here and enjoy the delicious meal. There are some grab & go points, for those who want to eat some light from time to time. It is especially for kids.
For the families of large members, with adults also, there are full service restaurants for dining. These super luxury restaurants offers their signature meals, which is a memorable experience visiting Warner Bros Abu Dhabi.
Top restaurants include "The starlight restaurant", "Beverly Hills Boulangerie", Hollywood Trratoria", Bronto burgers & Ribs" ans many others.
You can enjoy your favorite ice cream as well as coffee here.
Warner Brothers Abu Dhabi Timing
General timing for Warner Brothers Abu Dhabi is from 7am to 8pm. Timing may change due to certain circumstances but generally it remains same.
You may access the park in these timing. Be sure to join the park as early as you can to avail most of the rides and fun activities.
Reach early to the park and buy your pass to enter. Go and have a long fun day.
Ticket price & availability at Warner Bros Abu Dhabi
Ticket are available in two categories.
Tickets per day and annual passes.
Per day tickets include ticket for single day or more than one day.
Warner Bros Abu Dhabi announce discount offers for visitors who intend to buy more than one ticket or for more days consecutive.
Single ticket price 2023 for Warner Brothers Abu Dhabi is of 345 AED.
It includes access to all rides and fun activities.
Further, 3 park visit tickets, 4 park visit tickets are available at different prices.
"The Tast ticket" is the offer which include additional meal voucher which can be claimed at any restaurant. It is of price 395 AED.
Annual passes
Gold Yas Annual pass is of 1495 AED.
You can enjoy the fun whole year at any time.
It offers entry to Ferrari World Abu Dhabi, Yas Waterworld, Warner Bros. World. and SeaWorld Abu Dhabi free of cost. It is such an amazing offer. Moreover, you get 25% discount on all activities.
Silver Yas annual pass is of 1295 AED.
With this pass, Peak fee of 50 AED has to pay for access to Ferrari World, Yas Waterworld, Warner Bros. World, and SeaWorld Abu Dhabi.
No doubt, Warner Brothers Abu Dhabi is a great place to keep in mind when planning a family tour in vacation. It has many edges to must include in your destinations as it has something for the individual of every age.
From kids to the elder pupils, it is the place where no one gets bore. Moreover, amazing shopping and dinning experience; will never let anyone to forget.
It is the most recommended place to visit. Just book your ticket now and have an amazing trip.