Who does not loves to visit Lahore again and again? It is not only due to a number of Amusement places in Lahore but also for its rich history, vibrant culture and warm hospitality. Lahore is full of fun places offering fun activities for adults as well as kids along with famous meals. If you are new here and worried what to do, explore top 10 places to visit Lahore. Read this article completely to know amazing things to do in Lahore.
Let's explore Top 10 places to visit Lahore
The city's versatile cuisine, from street food to 5 start dining, is definitely a gastronomic delight.
Lahore's literary and artistic heritage is well celebrated in numerous art galleries, theaters and bookstores.
Above all these things, these are the Lahori's themselves, who are known for their friendliness and zest for life, that make the city truly special for everyone.
Tourists outside Lahore search for amazing things to do in Lahore, so find top 10 places to visit Lahore with complete information.
1- Winter Land Lahore-One of the best amusement places in Lahore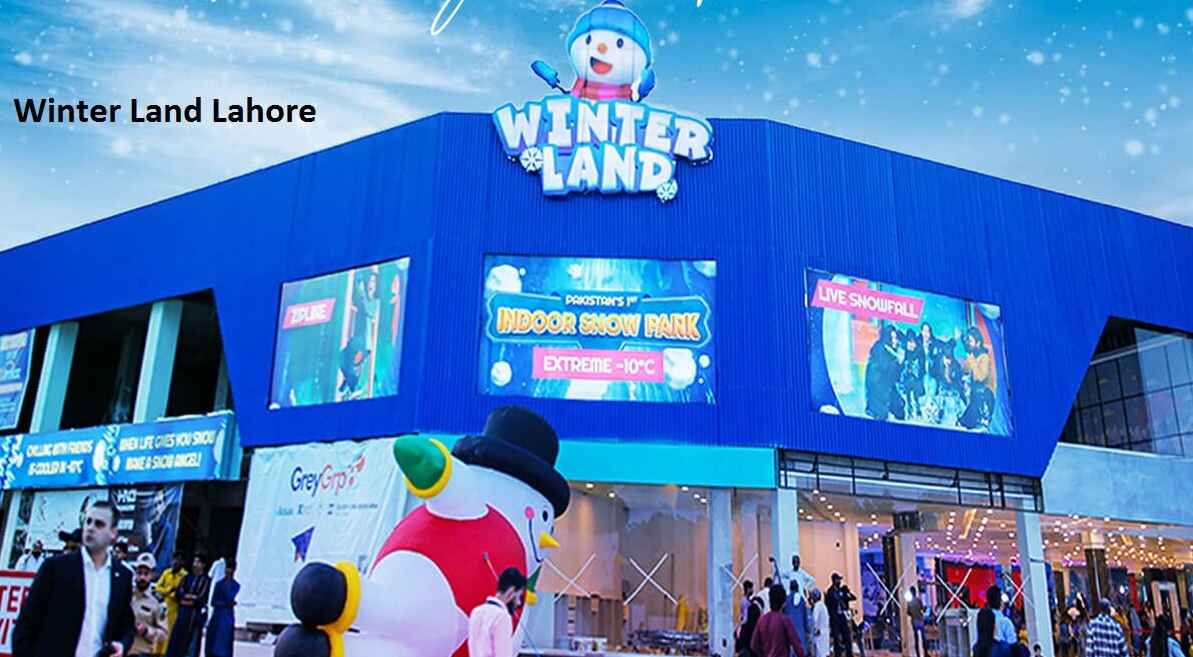 Winterland Lahore comes at number first place when considered among top 10 places to visit in Lahore.
Because it is newly opened here so everyone wants to explore what is inside.
You can enjoy the feel of -10c inside the winterland amusement park even when there is thrilling hot outside. It is the fun place for everyone including adults as well as children.
In the winterland, its is beautifully decorated with snow sculptures, festive lights and themed displays.
It offers ice skating, zip line, rides and many other activities inside.
You may buy standard ticket to stay for 1 hour inside the winterland or purchase a premium pass to spend whole day inside.
If you but annual pass, you can visit free anytime in a year. Introducing cost of winterland Lahore in Rs. 1500 for standard and Rs. 2500 for premium pass.
Winterland is surely a best option for the individuals who are looking for modern amusement places in Lahore or best things to do in Lahore.
2- Joy land Lahore-Have a great fun time visiting here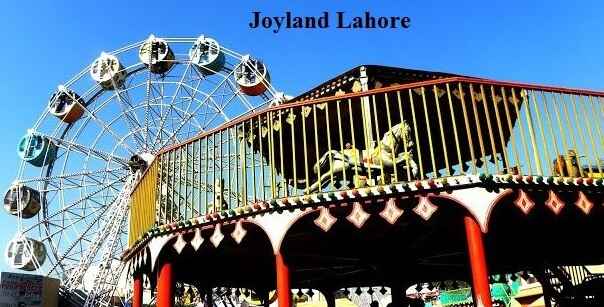 Joy land Lahore; one of the popular amusement places in Lahore, located adjacent to fortress stadium Lahore, Pakistan.
If you want to have a long fun day without getting bored; this amusement park is the best option.
Joyland Lahore offers a wide range of thrilling rides for adults and fun rides for kids, making it a favorite destination for families with kids and teen thrill-seekers.
Joyland Lahore features exciting roller coaster ride, water rides, Ferris wheel rid and many more fun experiences. So, nothing to worry for those who are searching amazing things to do in Lahore.
The amusement park also has gaming arcades, delicious food stalls and live entertainment options to enhance the overall experience.
With the vibrant atmosphere and enjoyable activities, Joyland Lahore is considered among top 10 places to visit Lahore.
People of all ages can make happy memories with their loved ones. You just have to purchase a ticket of Rs.100 for getting entry into Joyland park Lahore.
3- Safari Zoo Lahore-One of best among top 10 places to visit in Lahore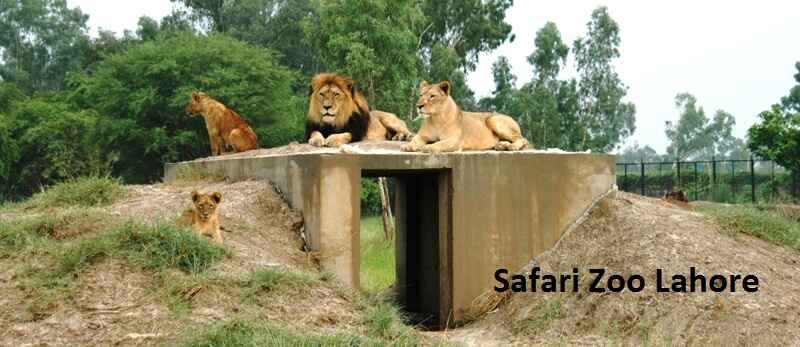 If you want to have a fun time with your family in a open space, Safari zoo Lahore is one of the best amusement places in Lahore.
Spreading across vast acres of land, Safari zoo is the zoological park in Lahore.
It offers a unique opportunity to see a range of jungle animals like lions, tigers, monkeys, gorilla, crocodile, deer and many others.
You can also enjoy an open safari house tour on your own car where you can enjoy close contact to the animals like lions and tigers by fulfilling safety measures.
As it has activities for all age groups, so it definitely comes under top 10 places to visit Lahore.
There is a large covered aviary area where you can walk between the most beautiful ducks, pigeons, parrots, peacocks and many other birds.
Safari park also have a great opportunity of having "Fun ki Duniya" for kids and adults to enjoy various rides.
Paddle boating and a ride on electric boat facility is also available here. You can also enjoy delicious meal from the tuck shops.
It can be a whole day trip when you visit Safari Zoo Lahore.
4- Walled city Lahore- Find amazing things to in Lahore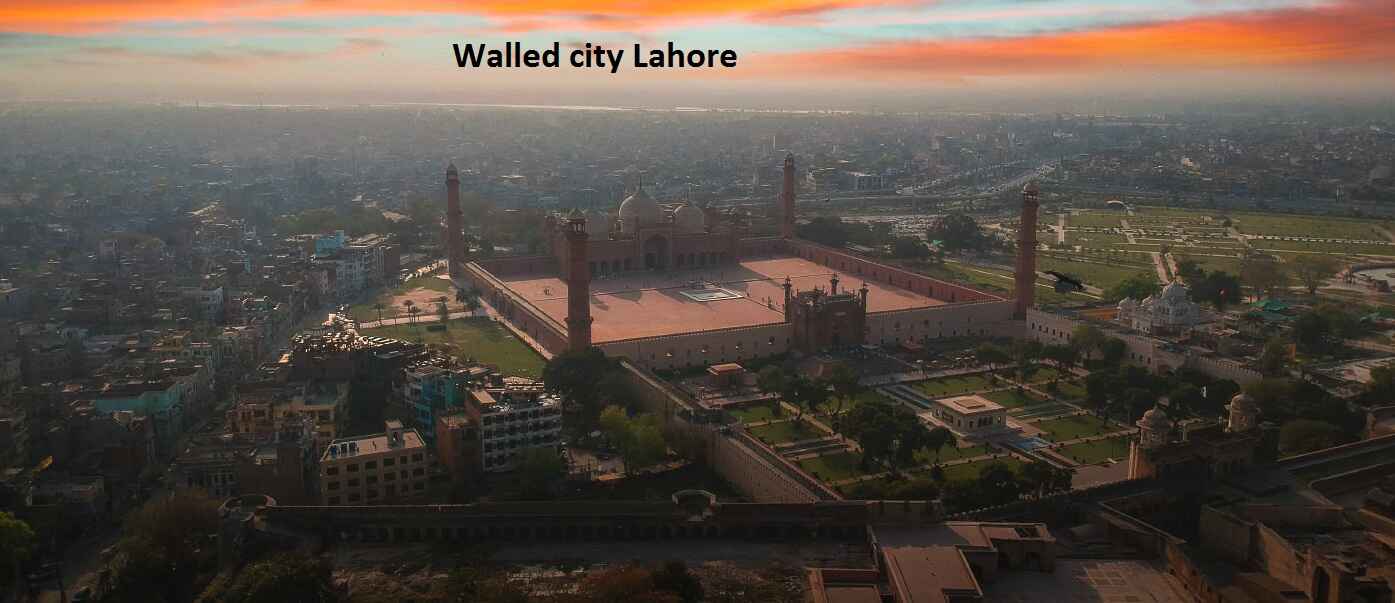 Historical places are the asset of Pakistan in Lahore.
It is an amazing opportunity to plan a guided tour to visit all the historical places in walled city Lahore.
With a professional guide, you can get to know why walled city tour is considered among top 10 places to visit Lahore.
You will enjoy walking through narrow streets, explore the stunning Mughal and Sikh-era structures and discover the hidden historical treasures.
You'll visit iconic landmarks such as Lahore Fort, great Badshahi Mosque, Wazir Khan Mosque, and Delhi Gate.
Moreover, it will be a fun to enjoy the famous Lahori khabay located in old Lahore and the traditional markets.
It is a good option to consider when exploring things to do in Lahore.
You can book a double decker bus or a golden rickshaw to visit these places.
5- Fort road Food street-a majestic sight to visit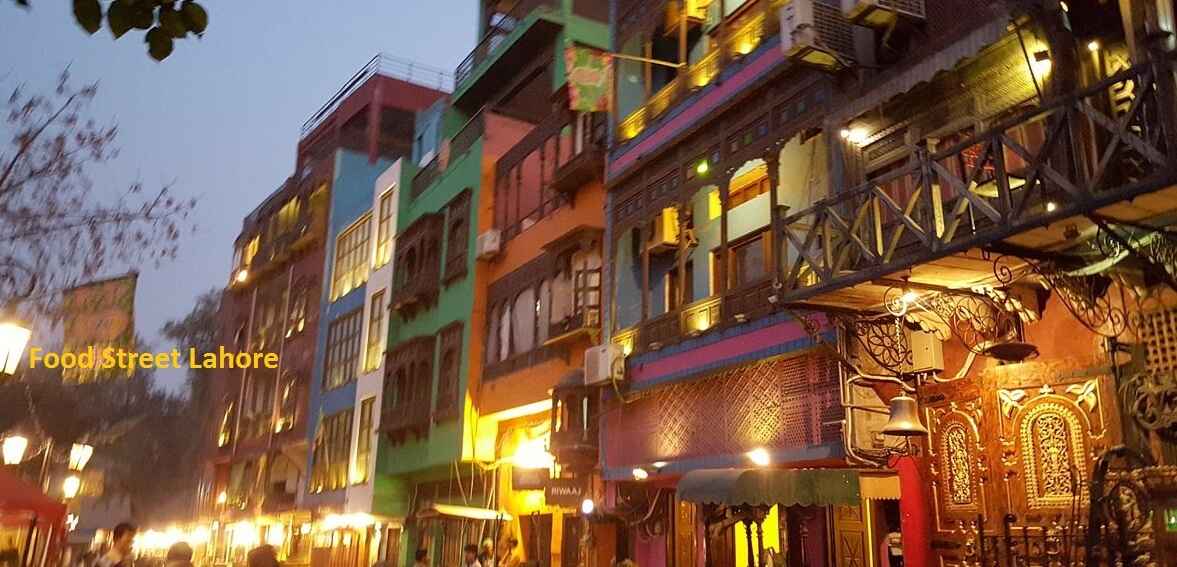 If you are a fun lover and foodie too, fort road food street is one of the best amusement places in Lahore for you.
With the great decoration by festive lightening, amazing food stalls, famous restaurants; this food street is the popular destination for food lovers these days.
You can enjoy eating by wandering this long food street or may have a meal in a restaurants.
The famous restaurants include "Fort view", Haveli" and Namak mandi which are established inside the great old buildings.
These restaurants offers an amazing view of fort and Badshahi mosque from their roof top.
You can also enjoy matka tea on a stall. A number of visitors comes to enjoy the environment and delicious meal in Fort road food street.
6- Emporium mall Lahore-Explore amazing things to do in Lahore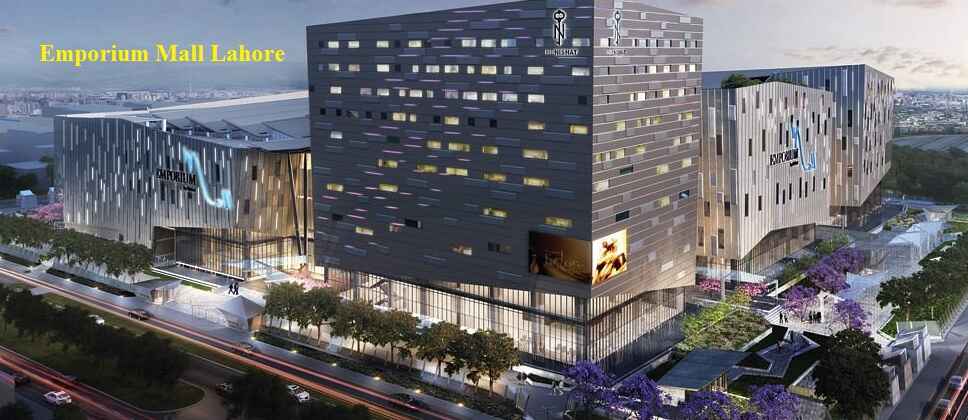 Emporium mall Lahore is the popular destination for shopping and food lovers.
Also for kids to enjoy at "fun Factory" and "trampoline". Emporium mall also has the fun rides insides the indoor amusement park for kids and teen agers.
The great shopping complex has a range of national and international brands, thus offering a single stop opportunity to shop here.
It has the biggest food court in Lahore; so you can have a great experience dining here. People of every age can have a fun time here.
By having all the activities under a single roof, you do not have to worry about weather extremes. So placed under top 10 places to visit Lahore.
7- The Oasis Golf and Aqua Resort-Amusement place in Lahore

The Oasis Golf and aqua Resort is an amazing water park and resort for the water fun lovers.
It is located in a peaceful location, far from the hustle and bustle of the city, about 20km drive from thokar Niaz baig Lahore.
It has world class amenities including swimming pools, water slides and swing rides.
The park is bit pricey as the ticket price to visit here is about PKR 2000 currently for a couple but this do not go unworthy for amazing thing to do in Lahore explorers.
If you are planning your vacations to visit northern areas of Pakistan, Click here to find 5 best places to visit in Pakistan.
8- Eiffel Tower Bahria Town-Explore best things to do in Lahore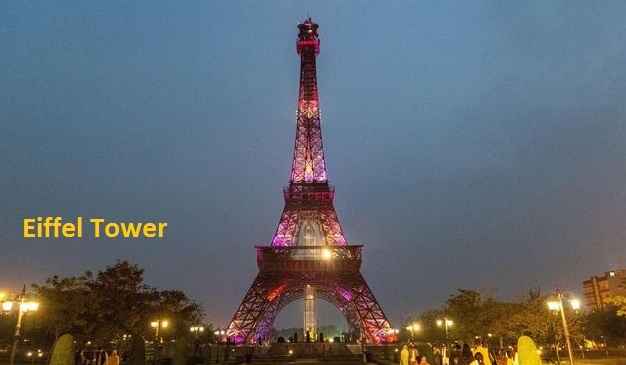 The Eiffel Tower located in Bahria Town, Lahore, is a replica of the famous landmark in Paris.
It is a notable attraction and a fun place in the Bahria Town Lahore. The tower stands tall and offers a panoramic view of the surrounding area.
You can buy a ticket of about 500 PKR and go to the top of the tower via lift and enjoy the amazing view.
It has grassy gardens around the tower to sit and enjoy the weather.
Moreover, there are the tuck shops also where you can enjoy the local food.
It has become a symbol of beauty and elegance in Lahore, attracting visitors who wish to experience a taste of the French capital.
It definitely provides an opportunity for people to explore best amusement places in Lahore.
You can enjoy the aesthetic view of the iconic structure without having to travel to France.
9- Jallo park Lahore-One of best amusement places in Lahore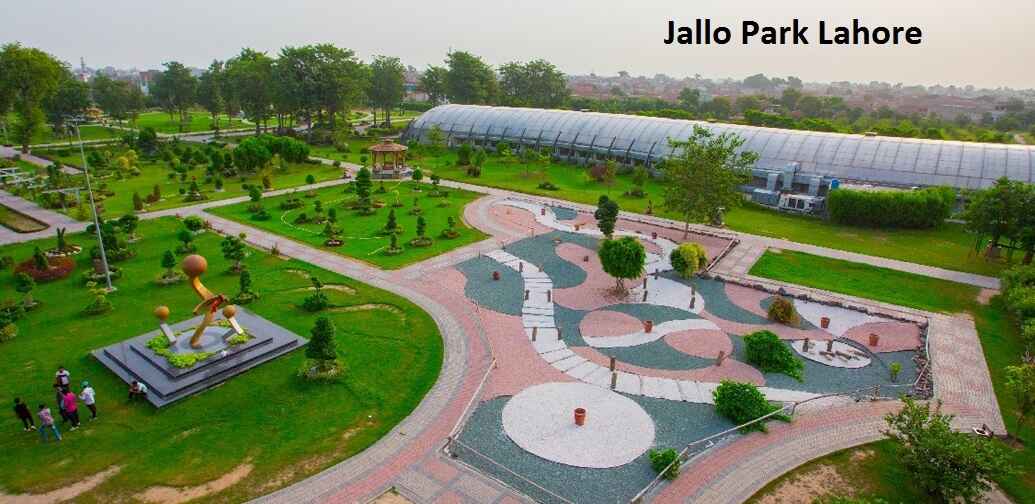 It is a wildlife site, one of the main wildlife parks of Pakistan.
It spreads over a large area of 461 acres is one of the best place here to visit.
The park offers boating facility, water slides, swings, rides, an artificial lake and butterfly house.
It is a fun place to visit for every age group specially for those who loves to visit these sort of educational places. There is an artificial lake and a waterfall in Jallo park too.
It is the reason it has been placed under top 10 places to visit Lahore.
10-Army museum Lahore-Top 10 places to visit Lahore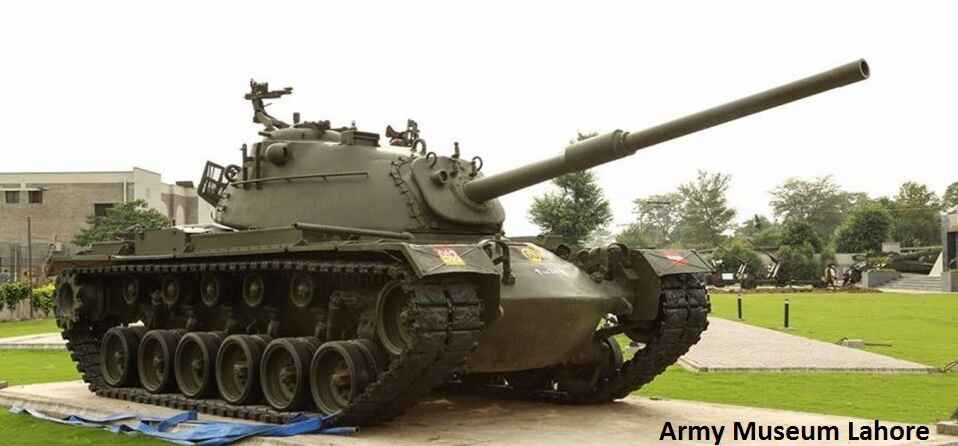 It is an army museum located in Lahore cantonment.
You can see rich military history of the Pakistan Army. The army museum provides visitors with an insightful journey through Pakistan's military past, highlights the sacrifices and achievements of the armed forces.
There are the wide range of artifacts, including weapons, uniforms, medals, photographs and models of Pakistan's military history.It is also one the best suggested Top 10 places to visit Lahore.
Planning your vacations to visit outside the country, Click here to find best places to visit in UAE.
The above mentioned are the places for amazing things to do in Lahore. Do visit them and have a fun.